Floor Maintenance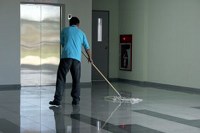 The moment your clients enter your store or office, they look down at the floor to see where they are stepping. That all important once only impression says a lot about you your team and your place of business. The most upscale address, the greatest new product and the slickest sales team just cannot undo that awful first impression if your building or floors are just not as clean as they should be.
You don't want to be heard repeating mantra style "if only we had hired Gordons" instead of that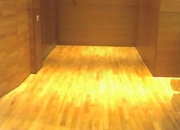 cost-cutting, money-saving exercise that brought about your present contractor.
How much did you save when that new sale you thought was in the bag walks out of the front (dirty) entranceway?
Gordons specialise in maintenance programs for vinyl, carpet, and concrete surfaces; newer laminated flooring, linoleum and non-resilient (stone, coloured and textured) surfaces.
Call Jill today to find out how you can hire the "Best SME in Scotland"
Please contact us for more information or your free quotation
| | |
| --- | --- |
| BEFORE... | AFTER... |
| | |