Window Cleaning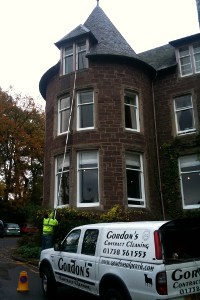 We've cleaned hundreds of windows in the past 10 years, and if there's one thing we've learned, it's this:
Sparkling windows are not only a reflection on your business; they're a reflection on ours!
That's why we guarantee your satisfaction with every job. Our exceptional quality and service are unmatched. We are a locally owned and operated business which means you will receive the personal touch but we are large enough and have sufficient resources to offer a national service.
If you're like most of our customers, you have a to-do list a mile long - between taking the kids to football, shopping for groceries, or a big project at work, life keeps you busy. Let the professionals at Gordons take window cleaning off your list. Whether you're tackling spring cleaning or preparing for the holidays, we can remove one of your headaches.
We will:
Remove all dust and cobwebs from frames
Wash frames remove dirt and stains
Wash glass to remove all dirt
Wash and rinse glass clean
Finish glass to a polished shine
Wash window ledges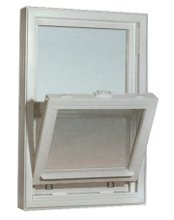 Window cleaners regularly work outside of normal office hours so you want to use a company recognised for its excellent reputation built upon integrity honesty and loyalty. Our window cleaners are fully vetted by Her Majesty's Police Force and accepted by the local authority who grant the individual window cleaning licences' that are required to operate as a window cleaner throughout Scotland.
Further peace of mind is supplied via our Public/Employers Liability Insurance which is available as a PDF download. We are detail oriented down to our cleaners' shoe covers. We guarantee that our licensed, trained and insured cleaners will only leave behind incredibly clean windows and your satisfaction.
From our custom cleaning programs to detailed invoicing, we've made window-cleaning hassle free. Regardless of your budget, we can put together a program that meets your needs.
Please contact us for more information or your free quotation
Gordons crew have done an excellent job. They are courteous and professional and when they're done our whole office block sparkles and shines. Just what our professional presentation requires.

Margaret D